Shag Lessons
See details below.


SHAG LESSONS
Instructors - George & Brenda Ward
New Lessons start: September 6th
Beginners - 6:30
Intermediate - 7:30
5 week sessions - $25.00 per person
Hickory Elk's Lodge

To register, please text
George at 828-446-9658
or email:
djdaddygeorge@gmail.com
________________________________
2022 SOS DATES
Fall Migration (and ACSC Summer Workshop-Meeting on Saturday 9/24)
September 15th (Thursday)
to Sept. 25th (Sunday)

October Party
Saturday, October 1st, 2022
6:00 - 10:30 pm (Market on Main, Downstairs)
DJ Daddy George
$10 Everyone
This is our 35th Anniversary Celebration! Be sure to get all the details listed above.
text 828-514-7765
to R.S.V.P. number of guests
"Shaggin' at the
Marina" Parties
Stay tuned for information about our next shag party at Lake Hickory Marina/Lighthouse Pub in Hickory ( Hwy 321 N. bridge). DJ Daddy George spins the tunes beside the outdoor dance floor! Cash Bar – Beer, Wine, Sangria (PLEASE, NO COOLERS). The grill offers hotdogs, BBQ, nachos, meatball subs, & pizza by the slice. $5 for members and $10 for guests. Bring your own chair. Come by boat or car & carpool if possible.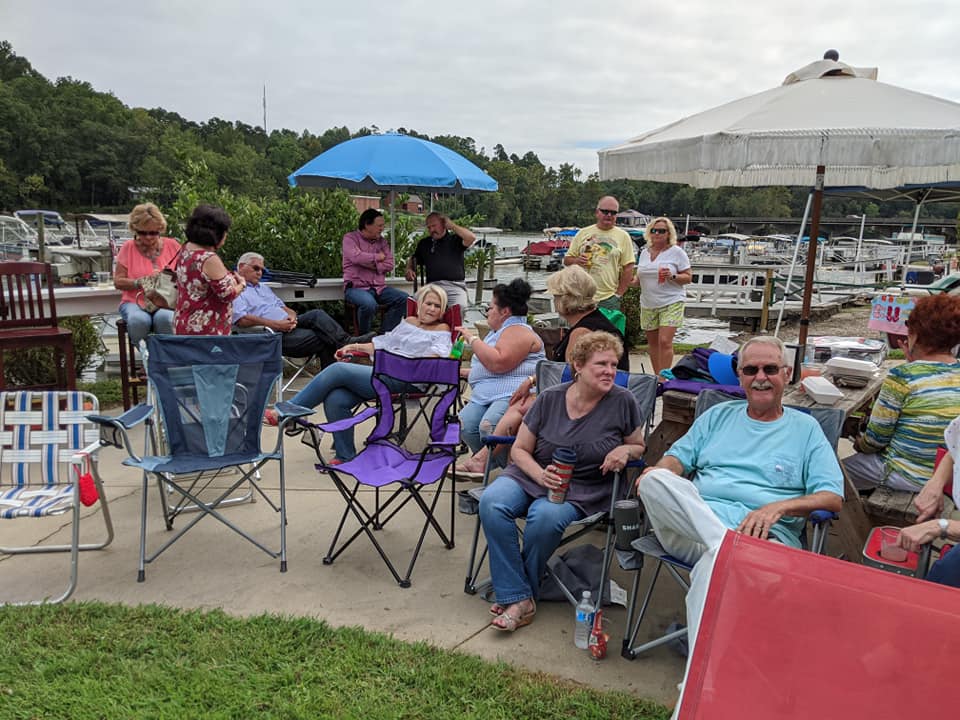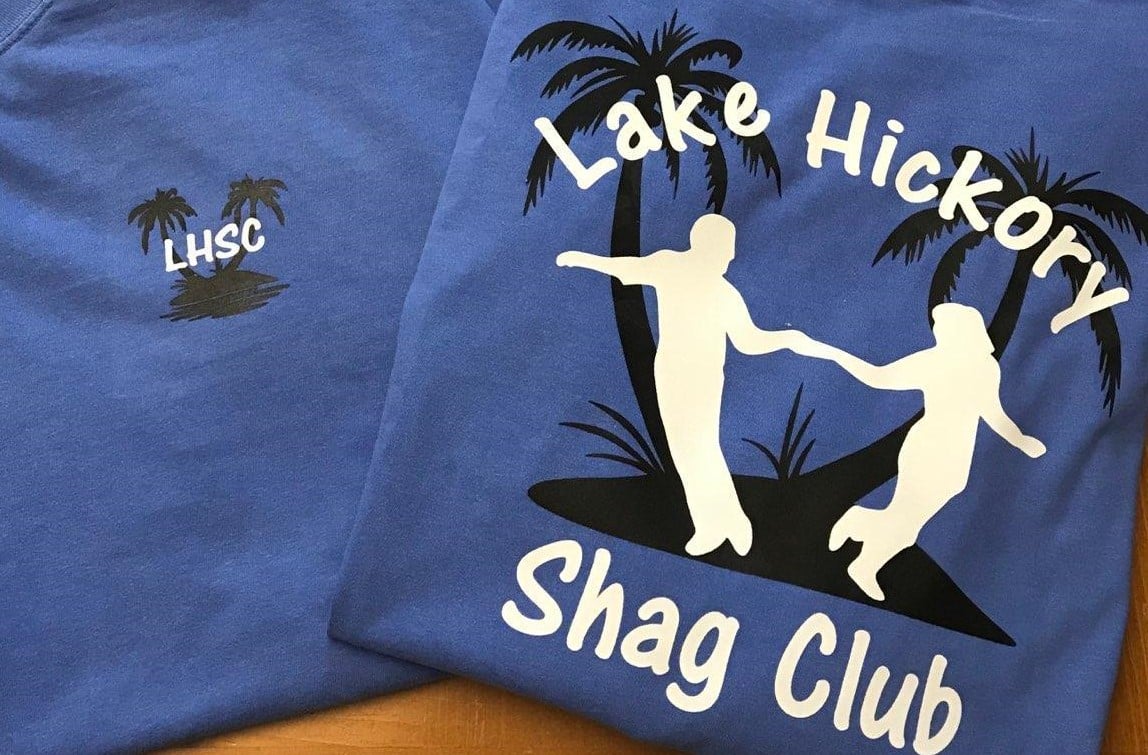 We now have Lake Hickory Shag Club merchandise for sale! T-shirts are $15 - $30 dollars in sizes medium, large, and extra large (women's & men's styles), OR you may bring your own shirt and we will print our logo on the front for $7 or front and back for $15.
Check out all our items at the next LHSC monthly party, or email cindygchilders@gmail.com for more information.